1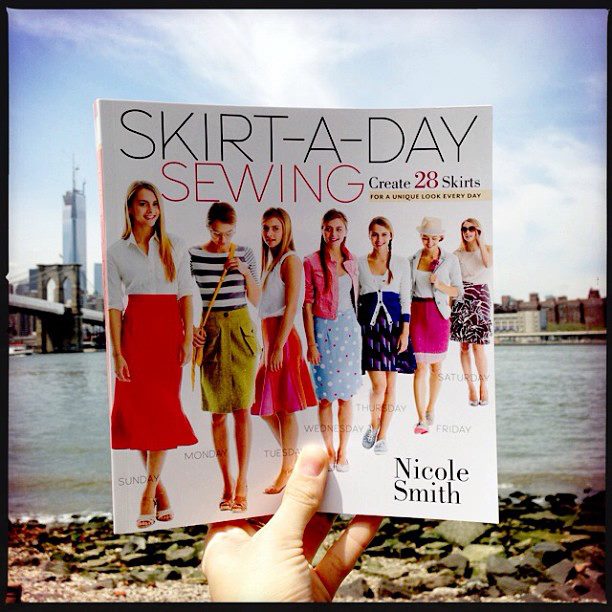 It's here! I'm so excited! My latest book, Skirt-A-Day Sewing, is available now! And to celebrate, I'm having a blog tour that launches this week, where you can win copies of the book and see sneak previews of the projects inside. To kick things off this week, the tour started at Jane of All Trades. Jane actually made a version of the very first wrap skirt in the book. From Jane:

This book walks you through the steps of creating your own customized sloper (a pattern made exactly to YOUR measurements)…

To start, I went with the author's advice and sewed a wrap skirt. It was hard to choose because all the skirts are so cute!

Creating a sloper, and the subsequent patterns takes time. These are not one-hour projects. But, the time put in is well worth it as you'll create a skirt that fits you EXACTLY how you want it!

I'm looking forward to trying more skirts (27 to go!) and working more with my sloper. For never having done sewing like this, Skirt-a-Day Sewing is a great resource for construction, drafting, designing and sewing.
I love Jane's skirt! She did such an amazing job with the fit and construction!
Want to win your own copy of the book and try a skirt, too? Comment on Jane's blog post before Monday, September 16th at 11 p.m. EST to be entered in the drawing (open to U.S. residents only.)
Stay tuned for more interviews and giveaways soon!