3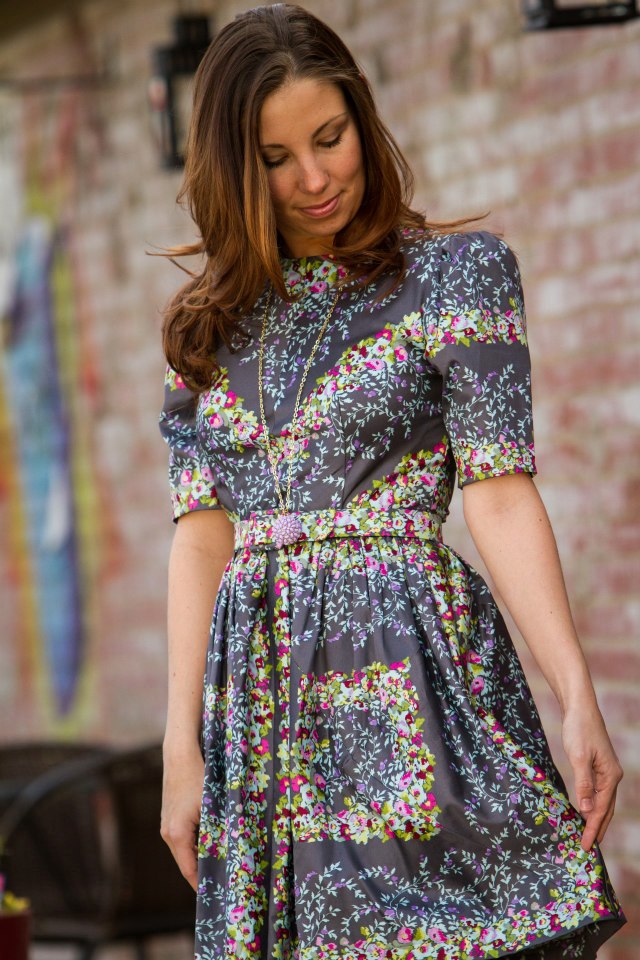 As a primarily garment sewer, I always find myself jealous of the amazing quilting fabrics that have become available over the past few years. While I was going to college in Texas and working on fashion design projects for school, quilting fabric was all I really had access to (that is unless I wanted to sew using a dreary print featuring the saddest colors imaginable). I tried making clothes with bright quilting cottons many times over the years, and I was just… unhappy. They never hang just right, and many of them wrinkle if you simply look at them funny. No thanks.
A few months ago, Amy Butler's team reached out to me with an amazing announcement: Amy was working on a fabric collection for fashion sewing with Westminster Fibers to be called Alchemy. Not only quilting cottons! They contacted a handful of designers and sewers and asked that we each sew one of our own creations using Amy's new collection. We were able to preview the fabrics, and select which ones we wanted to experiment with. Free gorgeous fabric?? Yes, please!
Last week I was finally able to see everyone's projects, and they all came out beautifully! Some of the other designers included Cal Patch from Hodge Podge Farm, Linda Lee from The Sewing Workshop, Colette Patterns, Mary Ray, Indygo Junction, and more. It's really incredible to see how each person took a look at the same collection and made something completely different. Each designers personal style really shines through in each garment.
For my interpretation, I requested a sateen featuring a directional print. The print ran horizontally across the fabric (along the crossgrain). I've never been a big fan of wearing horizontal stripes myself, so I decided to hack right into it and feature the print in a totally new way. I didn't want to just cut out an ordinary shape. I wanted to really highlight this print in all its glory.
Once all was said and done, the dress above was born. In total, the dress is made from 25 pieces (not including the belt). Yes, 25 pieces. The skirt alone is 16 pieces. Though that may sound like a pain to assemble, the sateen was a breeze to sew, and the dress was actually pretty easy to put together.
So many thanks to Amy and the Westminster Fibers team for including me in this amazing project. It was so inspiring to be given full creative control over a project, and Amy's gorgeous fabrics were the perfect inspirational springboard.
Take a look at all of the photos to see the amazing work by each of the designers, and stay tuned for a tutorial on how to create your own version of my dress!