2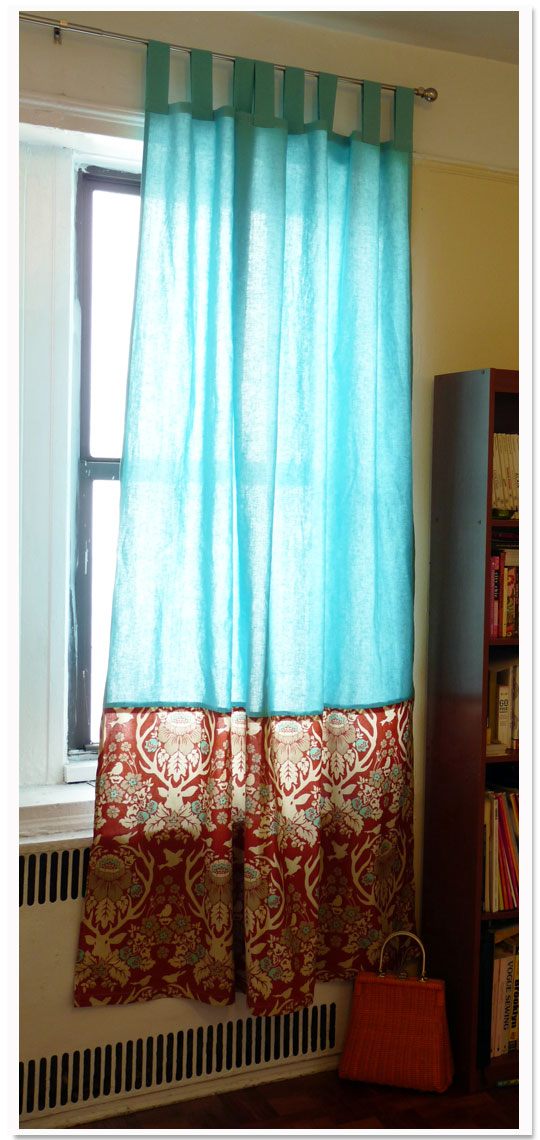 My newest project is live on the Sewing Republic site today. Go to their site for full instructions on how to make your own tab-top curtain. Or you can download a pdf of the how-to here. The project is easy and can be finished up in about an hour. The tabs are easy to make from fabric rectangles, and the curtain rod laced through them and glided back and forth easily.
I made my version from a teal linen and matching Joel Dewberry cotton print. I have sheer curtains in my bedroom normally and it's the only place in my entire apartment where I have curtain rods. I had to put this guy up to take his picture and in just the time it took for this snapshot, the temperature in my room dropped significantly. For some reason it never dawned on me how much of an energy saver solid curtains would be. They help you regulate the temperature in your house with very little effort.
I ended up loving the Joel Dewberry fabric so much that I made pillows from it for my bed. It seemed to go well with my Texan scarf hanging over my headboard.