2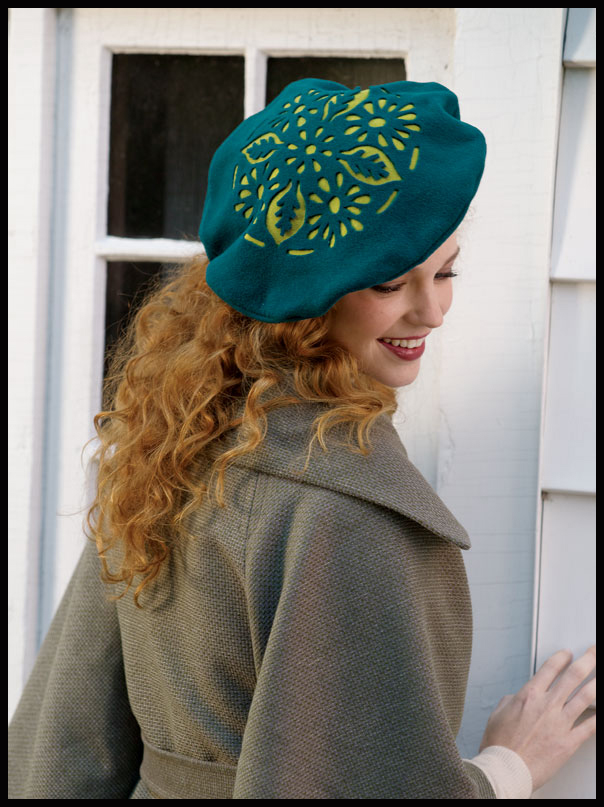 During my extended period of cyber-space absence, I forgot to share a few projects I completed for work that were posted online.
Here is a beret project I did for a Quick Stuff to Sew issue that is now on the SewStylish blog.I made four different designs for this feature, but only the one pictured at left is available for download.
The berets are quick to sew, but the motifs take a while to cut out. I made these guys while hanging at my friend Joi's house during a craft weekend we had at her place with Jessie and Gabby. Joi and Gabby ended up making sushi-shaped pillows while I sat on the side and worked on the motifs for the berets. Gabby is obsessed with all things Japanese and especially sushi, so the pillows were perfect for her.
The photoshoot for this issue was actually done in Connecticut while I was stuck at jury duty in Brooklyn. I got dismissed from one case that took an entire day of questioning but was deemed an intelligent citizen and ordered to report in again the next day. I got out of the second case because it involved a robbery and assault by my house. Nice. I then explained to the judge that I had been mugged there too and was still upset about it (I'm actually not still upset about it). I was dismissed before the attendant had my name completely written down.