1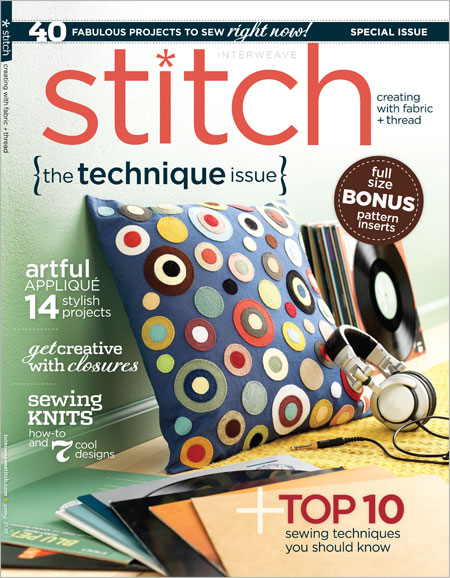 A couple weeks ago, I became the newest addition to the Stitch team at Interweave Press. I am working remotely as their contributing editor, which means I will be working with crafting authors again and makes me incredibly happy. If you haven't seen Stitch yet, check it out online or at your local newsstand. Each issue is completely packed with projects, sewing know-how, and adorable photography. I couldn't be happier to be on a more positive, excited, and growing team.
I'm also helping out with their new site, SewDaily. If you haven't checked it out yet, the site features tons of free projects and more to come, as well as a forum and blog.
So far I've only written two posts on the Stitch and SewDaily blogs, but I have much more to come. Check out my post from last week on the upcoming red and white quilt exhibit at the Armory Show. I absolutely cannot wait to check it out in a couple weeks in Manhattan.