2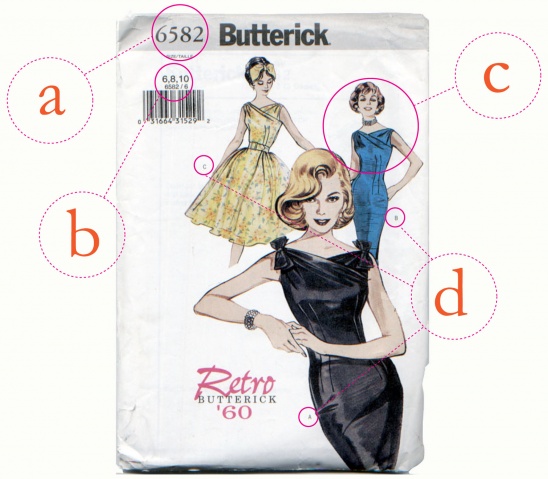 The very first time I purchased a sewing pattern from my local fabric store, I did so on my own without knowing a single thing about what was inside that envelope. I was totally stoked and ready to get started when I got home and bragged to my mom about what I was about to make. That's when my mom literally bursted out with laughter at the size of my pattern. It was completely the wrong size. By… a lot.
I was lucky enough to have Mom who took me back to the store, and helped me select the pattern that was right for me. She even helped me read the back of that daunting envelope and purchase the correct amount of fabric to go with it along with all the necessary notions. If Mom wasn't there, I would have been totally lost.

For those of you that don't have my amazing mom at your disposal, I created a tutorial on Kollabora to help you decipher what all of those little symbols mean. I promise they're not as difficult and confusing when you know where to look for the information you need. Once you crack the pattern-envelope code, you'll have the whole world of patterns at your fingertips ready to be cut, sewn, and then shown off proudly.

And for any of you that haven't checked out Kollabora yet, head on over now! There you'll find a tremendous community of makers across the globe, inspirational projects and tutorials, AND all of the supplies you need to make them.